UVM News You Should Know
Follow these links for important information from offices around campus. Subscribe to these updates -- and read the announcements as they're posted online throughout the week -- by clicking the orange RSS icon.
[log in to unmask]" alt="RSS Icon">
Offer Your Feedback and Learn More About the FY 15 Budget

Learn more about the FY 15 budget through the list of FAQs. All are encouraged to complete the online survey to offer thoughts or ideas. Continue reading...
UVM United Way Campaign Underway

As long-time supporters of the United Way of Chittenden County and proud members of the UVM community, you are invited to show your support by participating in the 2013 UVM United Way Campaign. The goal is to raise $160,000 with 20% participation. Continue reading...
Seeking Staff Nominations for the Socially Responsible Investing Advisory Council
Staff Council is accepting nominations from staff to serve on the SRIAC. Nominations will be accepted until November 27th. Find out more about eligibility, time commitment, responsibilities and how to nominate. Continue reading...
HRS Satisfaction Survey for Faculty and Staff

In her new role as Vice President for Human Resources, Diversity and Multicultural Affairs, Wanda Heading- Grant is conducting an assessment of Human Resource Services. All faculty, staff, retirees and temporary workers are invited to leave their feedback via the survey. Continue reading...
Alumni Association Hosts UVM Ski and Ride Weekend


Join UVM students, alumni, parents and friends for a weekend of discounted skiing and snowboarding and an après-ski reception in Stowe, VT. Continue reading...
Students, Staff and Faculty Needed for UVM Tobacco-Free Initiative Video

Volunteer to be in this educational video to inform students and members of the UVM Community about the University's tobacco-free initiative. Continue reading...
Seeking Nominations for the Mariafranca Morselli Leadership & Edith D. Hendley Awards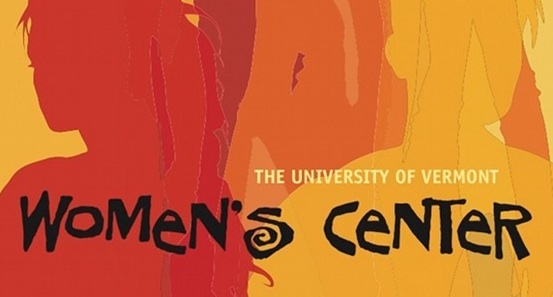 In the spirit of recognizing emerging women leaders for their achievement and their work to effect social change the Women's Center announces its call for nominations for two awards that will be presented at the Women's Awards Banquet in March. Continue reading...
Reserve March 4th-6th for Signature Staff Development Event

edu@uvm endeavors to enrich the work life of every staff member. This three day event brings the community together to share knowledge and cultivate skills that will engage employees and positively impact the efficiency and effectiveness of this institution. Continue reading...
Volunteers Needed for the Staff Council Holiday Bazaar and Food Drive

Volunteer to help out at the Annual Holiday Bazaar on December 4th in the Grand Maple Ballroom, or donate a baked good to the Bake Sale. The event features dozens of craft vendors, a raffle, a food drive and more. Continue reading...
UVM's First Computer Science Fair

Computer Science students will present Computing Projects to each other and all attendees at the first Computer Science Fair on December 4th. Prizes will be awarded and free food, door prizes and a raffle are open to all attendees. Continue reading..

Final On-Campus Flu Shots for Faculty and Staff This Week

The last two flu shot clinics will take place on November 20th and 22nd. There is no pre-registration required however the two required forms may be completed online in advance. Continue reading..