Eileen,
Its been awhile since I have seen/talked to you… Hope all is well.
Unfortunately, no our pediatric radiologists are not comfortable pursuing anything with vascular regardless of additional training but It is good to know there is a solution if we can convince them.
Andrew M. Bachman, Bs RVT
Technical Director / Vascular Lab Clinical Specialist
From: UVM Flownet [mailto:[log in to unmask]] On Behalf Of EILEEN SELPH
Sent: Wednesday, April 24, 2019 1:32 PM
To: [log in to unmask]
Subject: [EXTERNAL] Re: Pediatric Vascular Reading
WARNING! This email came from outside the St. Luke's Network. DO NOT click on any links or open attachments from this email unless you know the sender & the content are safe.
---
Would the Pediatric Radiologists be interested in education in the area? Navix may have an educational solution of preceptorships.
---
I just did a 5 year old for a renal artery duplex yesterday and our cardiologist read it. It's very rare that we have pediatric patients.
Susan Beymer, RDMS, RVT
Parkview Health Outpatient Vascular Lab
11108 Parkview Circle Dr.
Fort Wayne, IN 46845
260-266-5724
---
**WARNING** This email originated from outside of Parkview Health.
*DO NOT CLICK* links or attachments unless you recognize the sender and know the content is safe.


Hi guys,
I am looking for some direction, thoughts, or out of the box ideas from the experts.

Our vascular surgeons liability does not allow them to read/treat anyone under 16yrs of age. We are getting multiple patients a month needing vascular testing and need to send them to another local hospital out of our network. All of our vascular studies are read by Vascular surgeons currently and our Pediatric Radiology doctors do not feel comfortable reading vascular so we are left sinking in the water.

How does everyone else handle pediatric vascular studies?

Andrew M. Bachman, Bs RVT
Technical Director / Vascular Lab Clinical Specialist

To unsubscribe or search other topics on UVM Flownet link to:
http://list.uvm.edu/archives/uvmflownet.html [list.uvm.edu]
To unsubscribe or search other topics on UVM Flownet link to: http://list.uvm.edu/archives/uvmflownet.html [list.uvm.edu]
To unsubscribe or search other topics on UVM Flownet link to: http://list.uvm.edu/archives/uvmflownet.html [list.uvm.edu]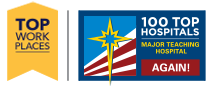 Confidentiality Notice: This e-mail message, including any attachments, is for the sole use of intended recipient(s) and may contain confidential and privileged information. Any unauthorized review, use, disclosure or distribution is prohibited. If you are not the intended recipient, please contact the sender by reply e-mail and destroy all copies of the original message. To unsubscribe or search other topics on UVM Flownet link to: http://list.uvm.edu/archives/uvmflownet.html