Dear Educator,

We invite your students to the 11th biannual Noetic Learning Math Contest, a national problem-solving contest for elementary students(grades 2, 3, 4, 5 and 6). The contest will be held on Thursday April 10, 2014. Last year 19,000 students representing 369 schools in 46 states participated in the contest.



NLMC Spring 2014 Dates:



April 10, 2014 (Make up dates: April 11 - 23)
Here's how it works: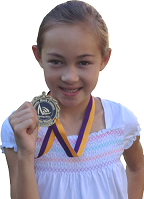 Register at http://www.noetic-learning.com/mathcontest

Administer the test within the testing window at your own school

Grade the test papers and report the scores

We will announce the winners and send you the medals
The Noetic Learning Math Contest Scores Big With Teachers!
Works specifically on math problem-solving skills

Helps to increase standardized math test scores

Sends a positive message:

it's COOL to be good at math!
Don't Miss Our Next Contest Date: Thursday, April 10 - 23, 2014



To register your students, please visit: http://www.noetic-learning.com/mathcontest

What Teachers Are Saying:

"This experience is so good for my students. I love hearing them share various problem solving strategies as we've gone back over the test. Thank you for making the contest available!"


- Ms. Fieleke, Creekmoor Elementary, MO



"My students loved the contest. My students wanted me to give them more problems the next day."


- Jennifer M., Cross Creek Elementary, GA



"Yes, I did enjoy the contest and so did each of the students on the team! The contest was simple to register for and had easy access to the materials needed to administer the test. The medals were amazing! I was so thrilled to hand these out as well. Thank you for putting together this great opportunity for students! "
- Michelle C., BigHollow School,IL